11 tags
Watch
Mr.Beam - Amsterdam Light Festival 2012 (The Making Of) This video shows a part of the process for our project during Amsterdam Light Festival 2012. A little peak at the StoryBoards and 3D Simulation Render. Link to the original video: vimeo.com/59924261
Watch
Mr.Beam - The Meristem A Projected Story In November 2012 an art festival was organised to celebrate the 25th anniversary of Utrecht School of Arts. Having some roots in this art academy was enough reason for us to produce a short projected story for the festival. We have written an accessible show for all viewers that also pays an homage to all the hard working art students around the world....
Watch
Mr.Beam - H&M Transparent Displays An exceptional addition to our portfolio, Transparent Displays. In March 2013, H&M opened a temporary experience store in the heart of Amsterdam, for the Conscious Spring line. We teamed up with LG and the talented studio 'Mickey Did It' to provide 3 transparent displays that communicate three essential principles in the H&M's...
8 tags
"375.000 visitors for the 1st edition of Amsterdam Light Festival 2012."
– Amsterdam Light Festival
Watch
Mr.Beam & Boolab - Galería Loewe, Barcelona A neat video registration of the "Galería Loewe" in Barcelona, made by our dear friends from Boolab. It was a great pleasure to collaborate on this beautiful project. 
8 tags
1 tag
11 tags
8 tags
"480.000 visitors @ Licht Festival Gent 2012! Just WOW!"
8 tags
14 tags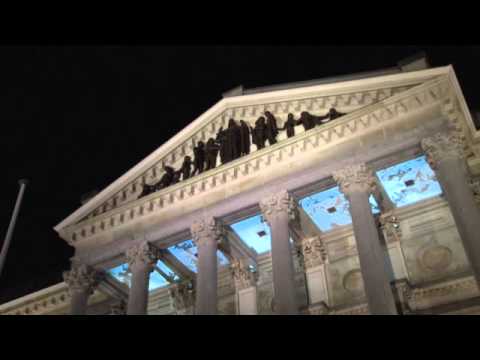 11 tags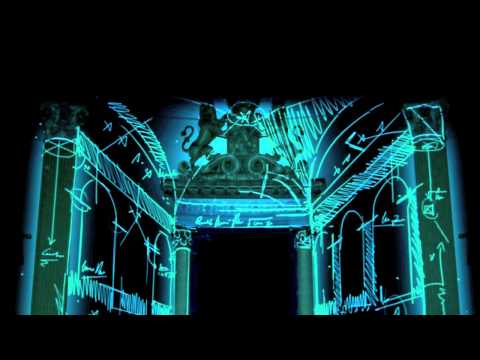 6 tags
13 tags
13 tags
Watch
FOAM 10th Anniversary Projection Our latest project for FOAM Amsterdam in now online on our website, Vimeo and Youtube channel. Enjoy! Info: For the 10th anniversary of the Photography Museum in Amsterdam (Foam) our team of Mr.Beam provided the event with a grand openings show.  The main concept behind our show was initially inspired by the work of the four guest curators (Jefferson Hack, Lauren...
11 tags
Watch
Mr.Beam at Animae Caribe. The Full Circle Animation team created a very cool animation to introduce us at the Animae Caribe festival. Great job! We love it!
12 tags
10 tags
13 tags
Mr.Beam @ PICNIC 2011
Oops, we forgot all about the Blog for a while. Sorry for that :-) In case anyone noticed, Mr.Beam was at PICNIC 2011 festival. Mo Assem took part in the Vodafone Firestarters meeting along with Ruurd Kooistra (Subbseven), Marja Ruigrok (Ruigrok Panel), Roeland Landegent (Shoudio), moderated by Ernst-Jan Pfauth. Link to the interview
11 tags
9 tags
12 tags
11 tags
11 tags
10 tags
19 tags
Watch
Coca Cola Happiness Store (The making of)  It's been a while but we're finally able to share our project we did last summer for Coca Cola. We created a couple of video mapping effects for the Coca Cola Happiness Store viral in Rio de Janeiro Brazil. This is a making of video which shows the effects that were being used to surprise the customers in this convenience store. You can see...
13 tags
7 tags
7 tags
"Just one week online and over 1.000.000 loads on vimeo, and over 2.000 likes of..."
"Wow! Thank you everybody for the great responses to our new website!"
10 tags
www.mr-beam.nl is finally online! →
7 tags
14 tags
10 tags
8 tags
11 tags
9 tags
8 tags
11 tags
Watch
Glow Eindhoven 2010 A video registration of our project on Glow Eindhoven 2010. We turned a huge metallic art-piece into a facade for video-mapping and animations. It resulted in a big stream of mechanical animated objects, which interacted with each other.  Sound-design created by Starling Music.
7 tags
Watch
Waterlandplein  animation The video of the Waterlandplein opening event on December 13th in Amsterdam. In co-operation with: MeerDanCommunicatie en Beamsystems  Music composed by Roel Slootman.  
11 tags
Waterlandplein opening
On December 13th Mr.Beam will be opening the building project on Waterlandplein With a spectacular show.  Again, we can't spoil too much, but here is a small teasing image…  The event will take place at 6:30 PM on Waterlandplein in Amsterdam.  Hope to see you there.
6 tags
6 tags